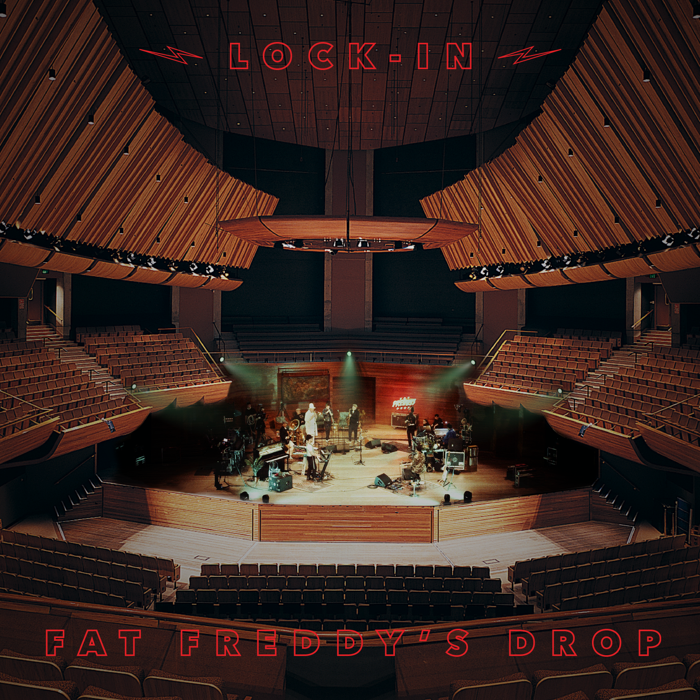 LOCK-IN (DOWNLOAD)
Special Edition - LOCK-IN
Fat Freddy's Drop present the 'LOCK-IN' album, a sonic moment in time as the band jam conscious songs of freedom and hope for a generation.
The studio session was captured at the iconic Michael Fowler Centre in the band's hometown of Wellington during the pandemic lockdown. Devoid of audience, it's a reflection of the surreal times that's halted tour life 2020. The 'LOCK-IN' eight-track digital and vinyl release is Freddys way of giving back to fans worldwide.
The band re-located their BAYS studio to the MFC and set up in a circle on the MFC stage for the recording, providing a unique space to jam slow burn classics such as 'Soldier', 'Hope' and 'This Room' as well as test drive 'Avengers' a brand new track in the making.
The other tracks recorded are 'Special Edition', 'Six-Eight' 'OneFourteen' and 'Trickle Down' from 'Special Edition Part 1' the band's most recent album.
The crisp multi-track production was recorded by Western Audio, monster mix back at BAYS studio by DJ Fitchie, Freddys beat master and producer. Mastering at Calyx studio in Berlin.
The 'LOCK-IN' session melds Freddys fastidious studio chops and love of freewheeling jams with a tautness that comes from 21 years in the business and a reputation as one of the finest live draws in the world.
Fat Freddy's Drop 'LOCK-IN' will be accompanied by an online concert video of the jam session, adding another dynamic dimension to the special documentation. 'LOCK-IN' sit back, relax and enjoy the show.