Everything Freddy's Vinyl Bundle
This bundle also includes: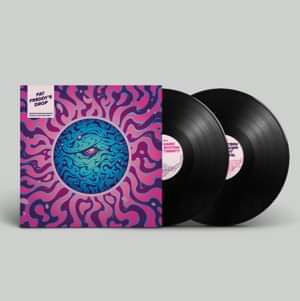 SPECIAL EDITION PART 1 (2xLP)
Standard 2LP Gatefold Package includes:
double black vinyl
gatefold
spot UV on front & back covers & spine
Tracklisting:
Kamo Kamo
Special Edition
Raleigh Twenty
OneFourteen
Trickle Down
Six-Eight Instrumental
This bundle also includes: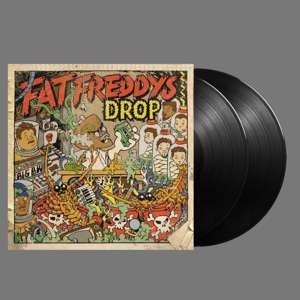 Dr Boondigga And The Big BW (2xLP)
Fat Freddy's Drop shake loose with 'Dr Boondigga & The Big BW'. Released in 2009 after two years of beat reduction and sonic fine tuning.
Produced and Performed by Fat Freddy's Drop.
Recorded, Engineered and Mixed by Mu in Lyall Bay, Wellington.
Art and design by Otis Frizzell.
Tracklisting:
Big BW
Shiverman
Boondigga
The Raft
Pull the Catch
The Camel
The Nod
Wild Wind
Breakthrough
This bundle also includes: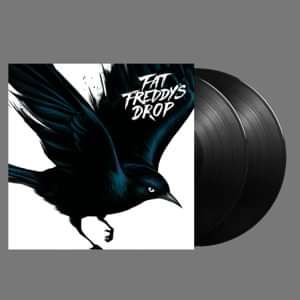 Blackbird (2xLP)
Heavyweight soul providers Fat Freddy's Drop take flight once again with their third full-length release Blackbird.
Featuring nine tracks, Blackbird was written and recorded at Bays, the band's own studio, which was one of the last vinyl pressing plants in New Zealand and then an apostolic church. Fitchie says, "What you hear on the album is the sound of Bays; the room itself, the vibe of the place and the performance we can get out of the band in there."
"Blackbird is truer to FFD's musical philosophy than anything else we've done", says Chopper Reeds. "The song structures are open and unruly - just like our live shows - whilst we've pushed ourselves to deliver rich and deeply layered arrangements that showcase Joe Dukie's exceptional voice. We feel totally at home melding together this unholy mix of disco, rootsy dub, blues, soul and electronic funk - it's what we do."
Tracklisting:
Blackbird
Russia
Clean The House
Silver and Gold
Bones
Soldier
Never Moving
Mother Mother
Bohannon
This bundle also includes: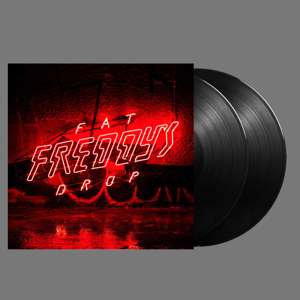 Bays (2xLP)
Following the worldwide success of 'Blackbird' album released in 2013, Freddy's is back with new album 'BAYS'.
The predominantly studio written album draws on the lexicon of genres that have come to epitomize Freddys sound. Opening with the slow burn funk of 'Wairunga Blues' the album journeys through a hybrid of reggae, jazz with techno rhythms underpinning Freddy's signature horns and Joe Dukie's soulful and introspective vocal, arriving finally on the crooked blues jam of 'Novak'.
Recorded at Freddys BAYS Studio in Kilbirnie, Wellington a former 1950s HMV vinyl pressing plant, the new album exudes a confidence of a band truly comfortable in their skin.
"It's been a more creative process writing this album in the studio rather than recording songs which have been well road-tested", Freddy's vocalist Joe Dukie said.
Tracklisting:
Wairunga Blues
Slings & Arrows
10 Feet Tall
Wheels
Razor
Makkan
Fish In The Sea
Cortina Motors
Novak
This bundle also includes: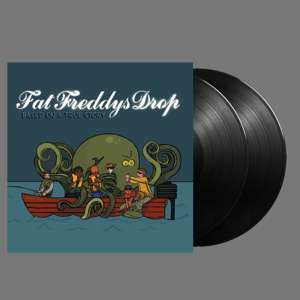 Based On A True Story (2xLP)
'Based On A True Story' aka BOATS the debut studio album from Fat Freddy's Drop unleashed ten years ago in May 2005. The album debuted at #1 and went Gold on its first release day in New Zealand, and won the band a stash of NZ Music Awards and a legion of fans worldwide. BOATS album features 10 fresh slices of future funk, with surprises, fakes & freaky sidesteps throughout. There are new versions of previously released singles like 'This Room', 'Hope' & 'Ernie' (also known as 'Willow Tree'), alongside the recent 12 inch 'Flashback' & six completely new tracks, all mystic supernovas of soul.
Tracklisting:
Ernie
Cay's Crays
This Room
Ray Ray
Dark Days
Flashback
Roady
Wandering Eye
Del Fuego
Hope